The Rise of TikTok
How TikTok has risen as a dominant force in the social media space in record time.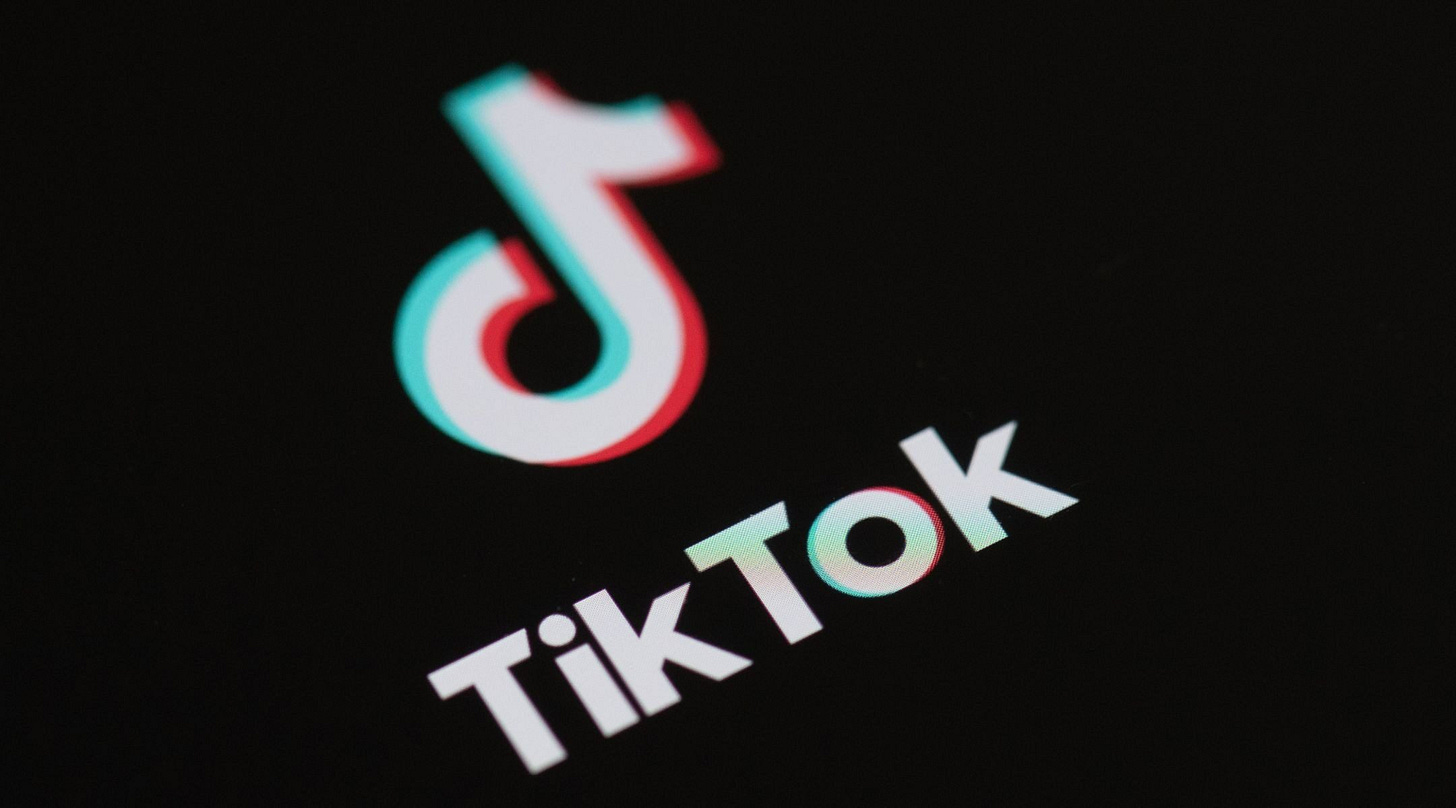 TikTok has quickly risen to become one of the largest and most popular social media platforms in the world. With over 1.5 billion MAUs (Monthly Active Users) and 1 billion DAUs (Daily Active Users), TikTok is positioning themselves as one of the most powerful companies in the west. Will their rapid expansion and popularity threaten the reigning incumbency of social media?
What is TikTok?
TikTok is a platform centered around making 15 second videos and sharing them with the rest of the community. These short videos minimise commitment and downtime per video while maximising the "action" and are pure dopamine hits for the users watching them. These videos are 100% optimised for the mobile format.
The genius of TikTok is their "For You" page which automatically feeds you with what you want to see rather than recommending you what you might want to see. This in addition to their frictionless UI (User Interface): fullscreen videos that are played automatically in an endless loop until you swipe to the next video sucks users into the app.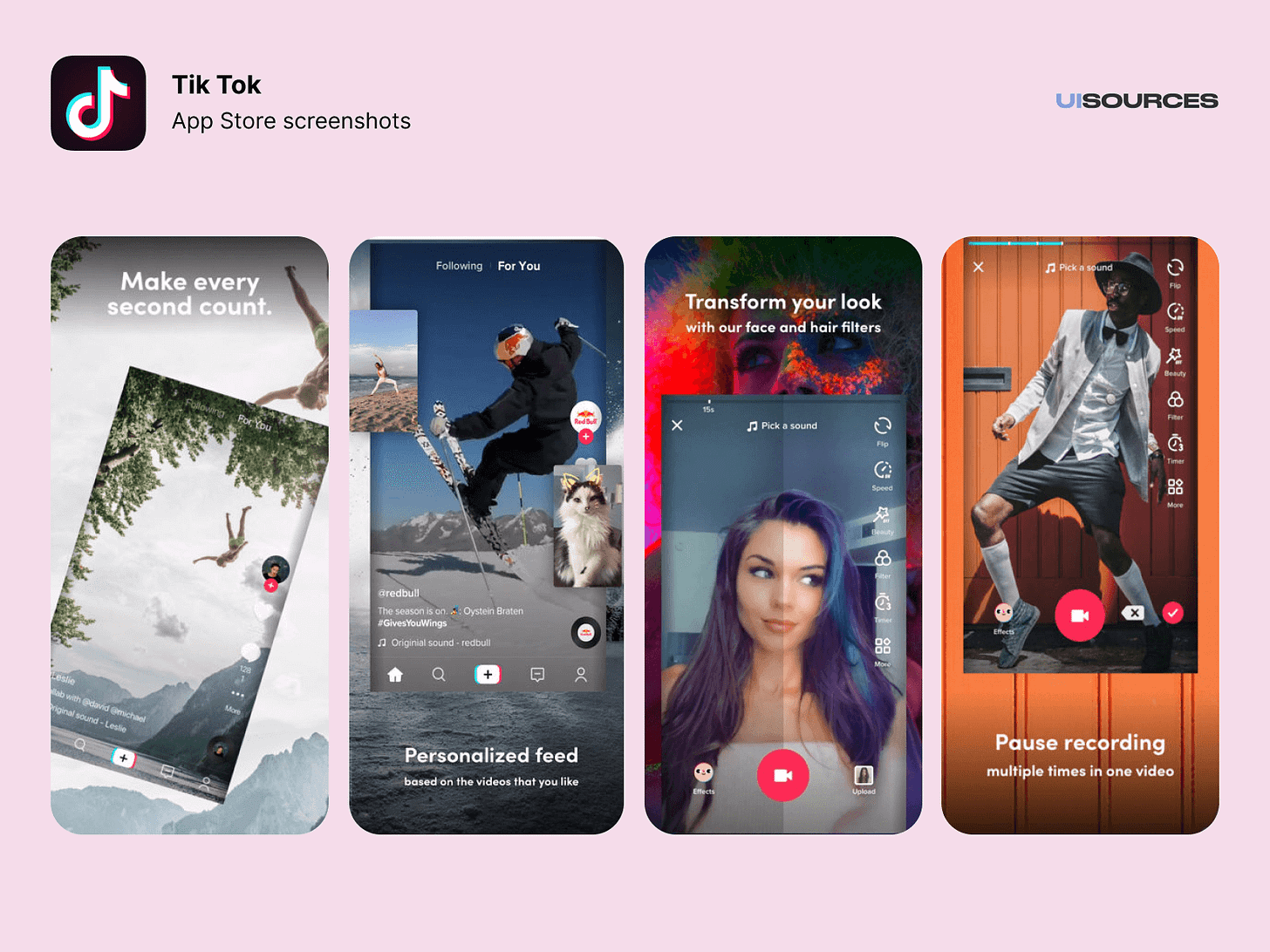 But it's not only easy to watch content on TikTok, it's also easy to create content on TikTok which is one of the main reasons why the app has seen such rapid growth. Intuitive and easy-to-use editing tools allows anyone to create their own videos.
Combine these easy-to-use tools with a culture of memes and inside jokes and you get "the recipe for success": a platform where you don't have to come up with your own original ideas to create content, you just have to put your own spin on an existing idea.
Fun Fact: According to Instagram memes are shared 7x more often than non-meme posts!
The ease of being able to copy other videos and make them your own is something that is actively encouraged on the platform. TikTok's UI lets users e.g. search for videos with the same audio to be able to see and make similar videos.
This was one of the reasons why the song "Old Town Road" by Lil Nas X took over TikTok for months in 2019 and enabled it to reach #1 on the Billboard 100 list for a record breaking 17 weeks. Paying for "song promotions" on TikTok is now a legitimate strategy for labels and artists to get their songs to trend with their audience!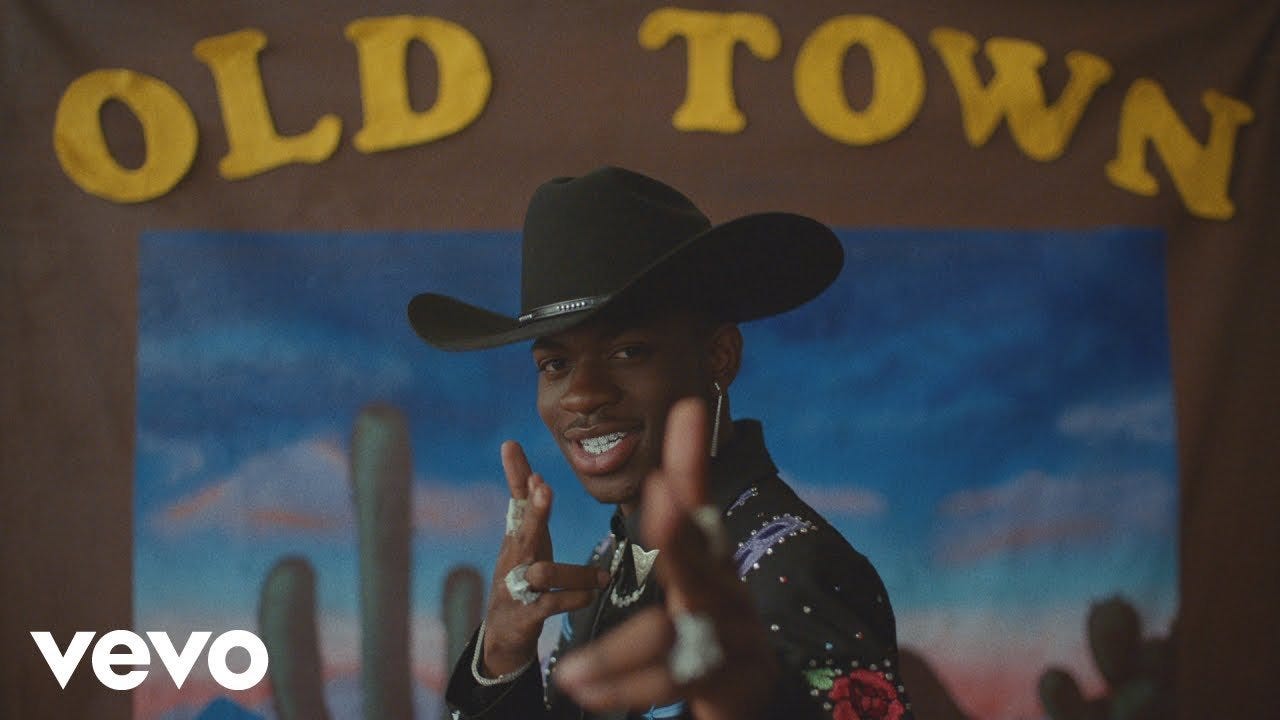 To summarise TikTok: You can come up with an idea fast, you can record fast, you can edit fast and you can publish fast. Everything works together effortlessly. This is one of the reasons the popularity of the app skyrocketed during quarantine in 2020. People were bored and TikTok allowed users to quickly and efficiently get started creating their own videos.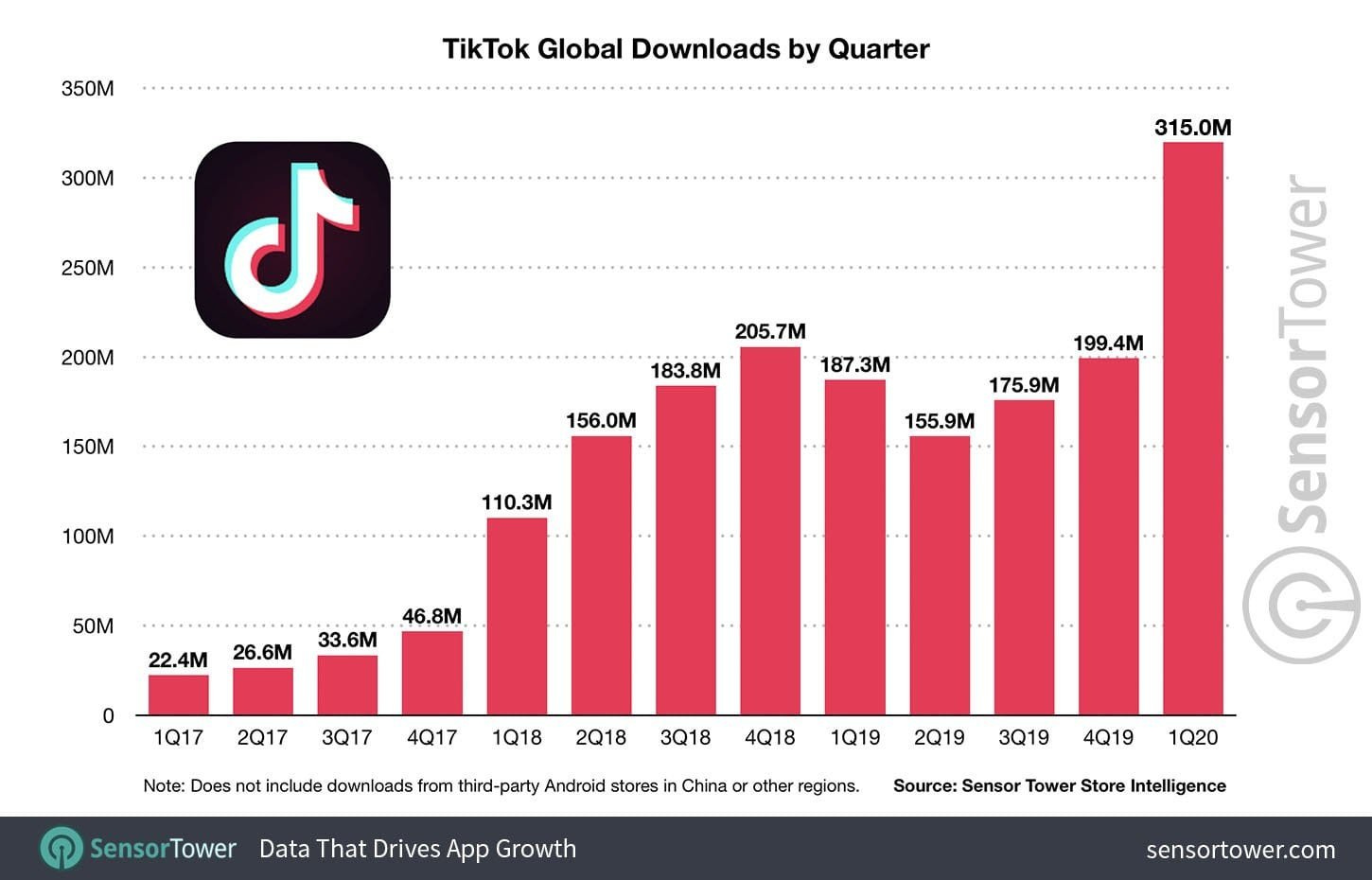 Why TikTok is dominating
The big difference between TikTok and e.g. YouTube is it's ease of use. Creating a video on YouTube is hard, it requires a lot of effort and knowledge on how to make a good video and creating a video requires investing a lot of time. There's also a big risk of not actually receiving any views as a new creator which makes creators feel like their efforts were in vein!
With TikTok, their algorithm pushes both new and established creators alike on their "For You" page, which almost guarantees a couple hundred views and likes on your videos, which inclines users to keep creating on the app.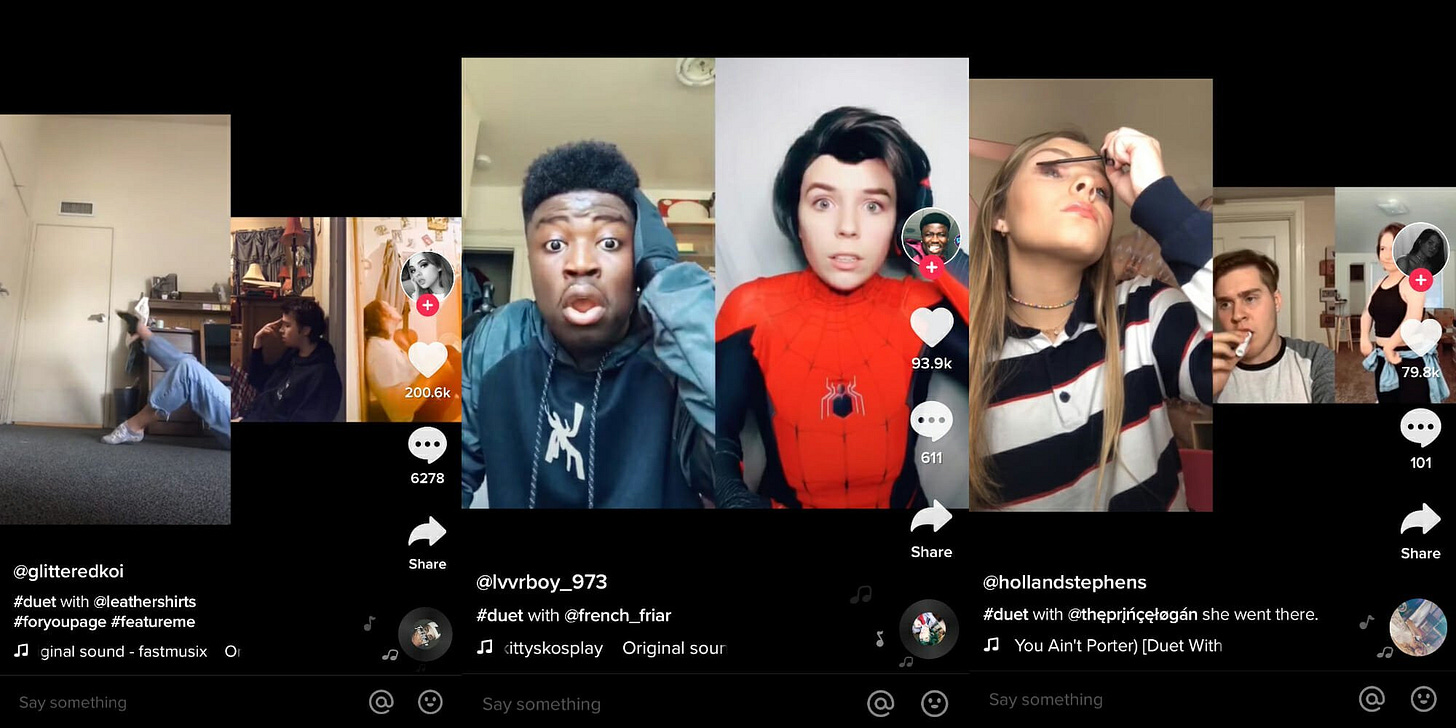 The algorithm pushes the first video you publish so that you are always chasing the high of being seen. What does this result in? The dream of becoming a star or becoming famous feels extremely real on TikTok in comparison to other platforms.
TikTok will push a select few creators to a wide audience in a very short amount of time actually enabling that dream for some. The TikTok star Charli D'amelio has used the app for only a year and already has over 67 million followers and 4.8 billion likes.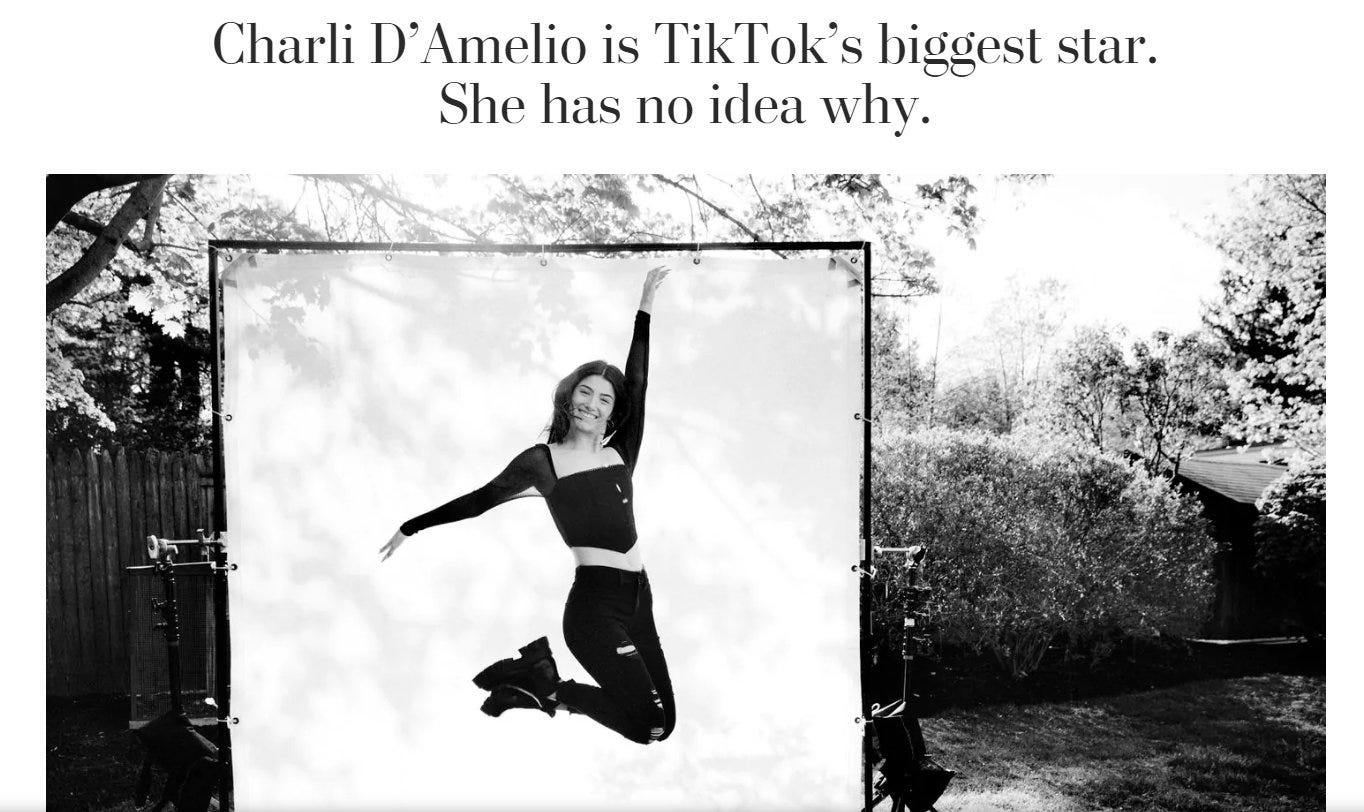 The app is designed so that a few creators can become big stars while simultaneously giving everyone else at least a few likes on their videos to keep the dream of they themselves becoming stars alive.
This builds an almost gambling like atmosphere in the app because you never know how many likes you will get on your videos. Many likes results in a dopamine high and the possibility of becoming the next D'amelio, but getting few likes doesn't really matter that much since the effort of just making another video (and rolling the dice again) is so low. The result? An extremely high retention rate of users in the app.
"If it's only a dream, people will wake up" - Alex Zhu, Co-founder of Muscal.ly (acquired by TikTok in 2017)
The dream of becoming a star combined with low barriers to entry result in an inflow of users, a network effect and a lock-in effect that is pretty much unrivalled by other platforms in the west, which can be seen by the extremely high usage rate of the app.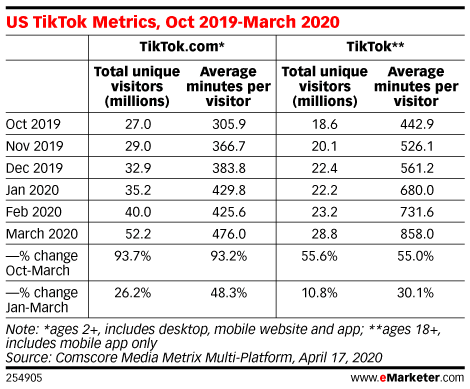 The average time a user spends on TikTok is now 80 minutes per day, the same amount of time users spend on YouTube. But 80 minutes on TikTok is not the same as 80 minutes on YouTube.
This is best visualised by the amount of content consumed in an average session on different platforms:
Youtube: 3-5 videos
Twitter: 50-75 tweets
Instagram: >100 Instagram posts
TikTok: Over 200 TikToks!
In the time it takes to watch a YouTube video (average length ~10 minutes), a user can watch 40 TikToks! Since an algorithm is more effectively trained on 40 videos than 1 video, the TikTok algorithm is trained at an extreme scale to better understand what you want to see and to keep you on the platform even longer!
But TikTok gathering so much data is controversial to say the least. Some mean that TikTok is a national security threat due to the amount of data it amasses on it's users and it's connection with the Chinese government. India has even chosen to outright ban the app in the country.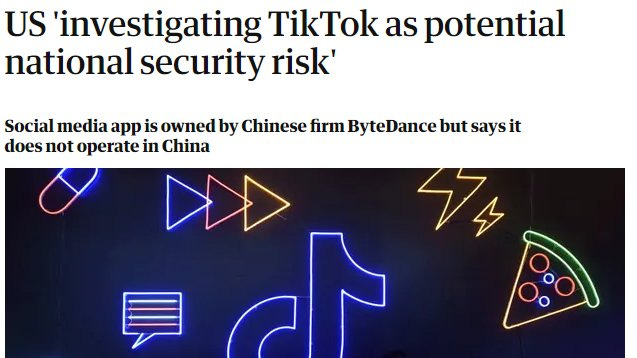 You don't even need to have an account for TikTok to start gathering data on you. In TikTok's attempt to be as frictionless as possible, it doesn't require you to sign up to start using the "For You" page and scroll endlessly, and thus many users actually don't even have an account. As soon as you enter the TikTok app a "Shadow Profile" is created of you which instantaneously starts learning everything about you and what you want to watch.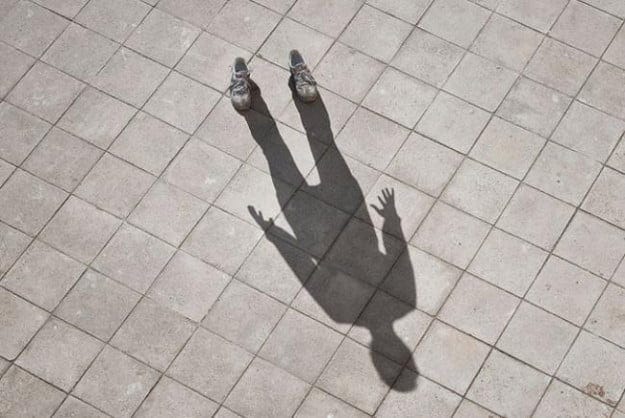 Building the "world's best algorithm" is actually part of TikTok's business model. TikTok's Chinese parent company, Bytedance, says that their strategy is to entirely eliminate the need for search (e.g. how Google serves there ads) and instead give users what the want when they want it without having to search for it. But this requires gathering a lot of data.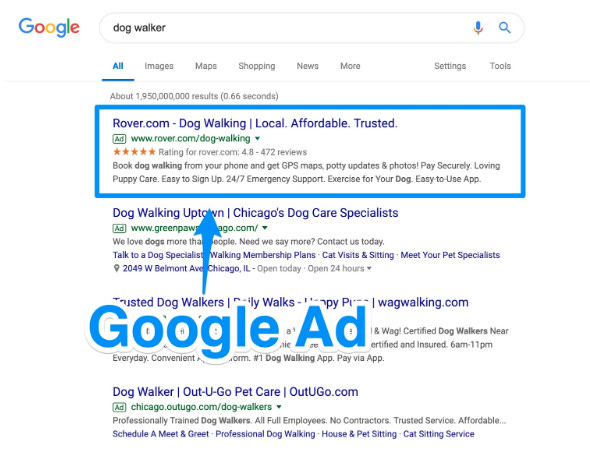 How did TikTok expand so rapidly?
Bytedance was founded in 2012 and is currently the world's highest valued "start up" at $75 billion. The company is estimated to have a revenue of $16-20 billion after only 8 years of existence. In comparison, that is double the revenue of what Google made after 8 years! This rapid growth has also made them a dominant force in the digital ad market, having grown from a 5% share in 2017 to a 22% share in 2019!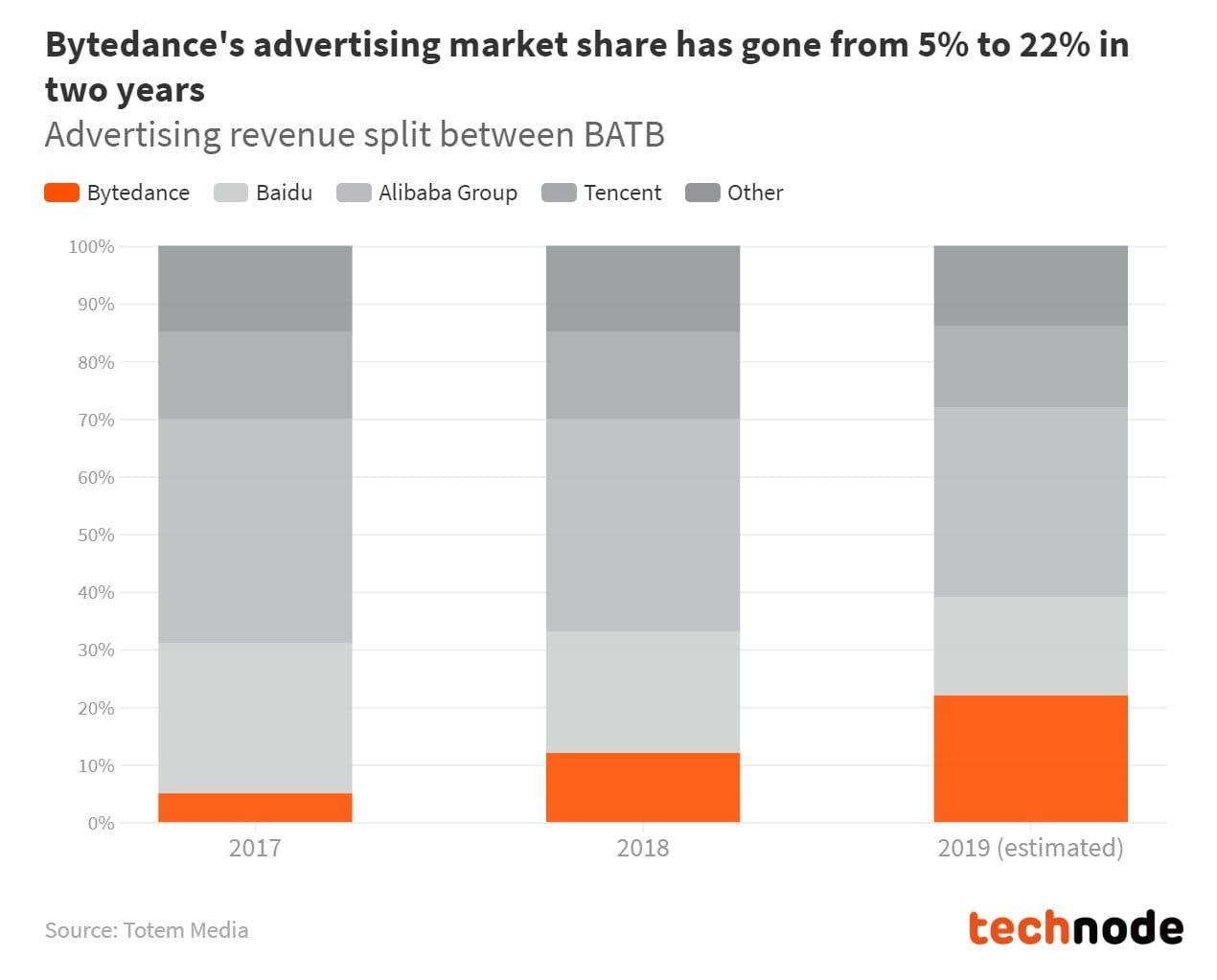 TikTok is not Bytedance's only property, it has a wide portfolio of successful and profitable apps such as the news app "Toutiao" with over 200 million DAUs averaging 74 minutes in the app per day!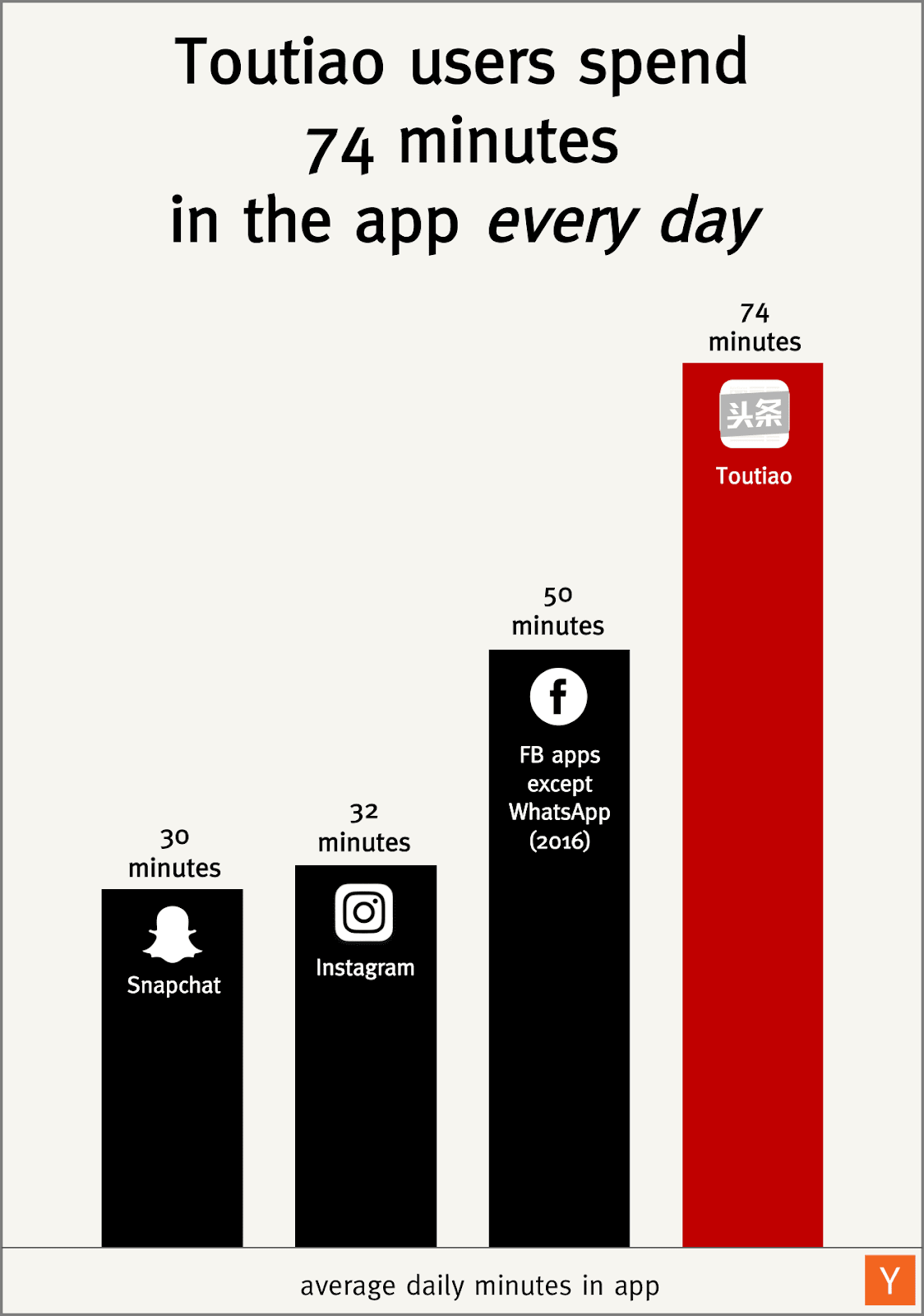 Bytedance's superiority in pushing the right content to it's users to keep them in the app longer than competitors is one of the reasons why Chinese giant "Meituan" put over 85% of their ad budget into Bytedance properties in 2019! (Reference: Douyin is the Chinese name for TikTok.)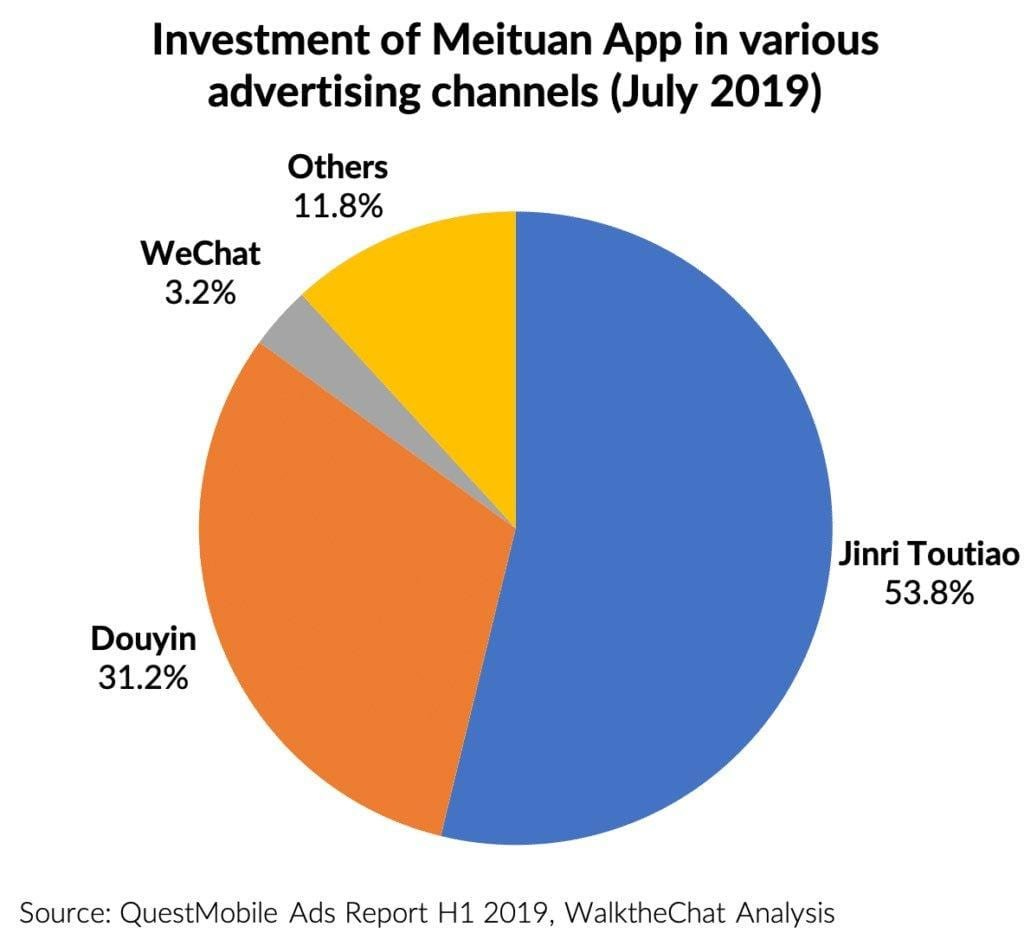 It was Bytedance's strong portfolio of profitable companies that allowed TikTok to expand at such a record pace. Bytedance flooded the world with marketing and spent over $3 million a day on user acquisition and PR in 2018/2019.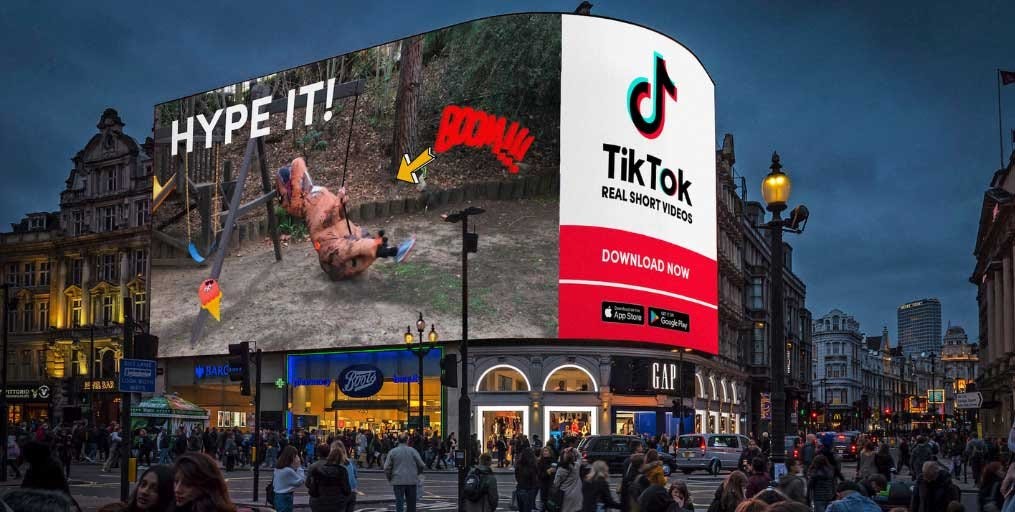 This in addition with a capital injection of $3 billion from everyone's favorite Softbank enabled Bytedance to either knockout or acquire all competitors in short video by outspending them. This was the reason they were able to reach 1 billion users in record time!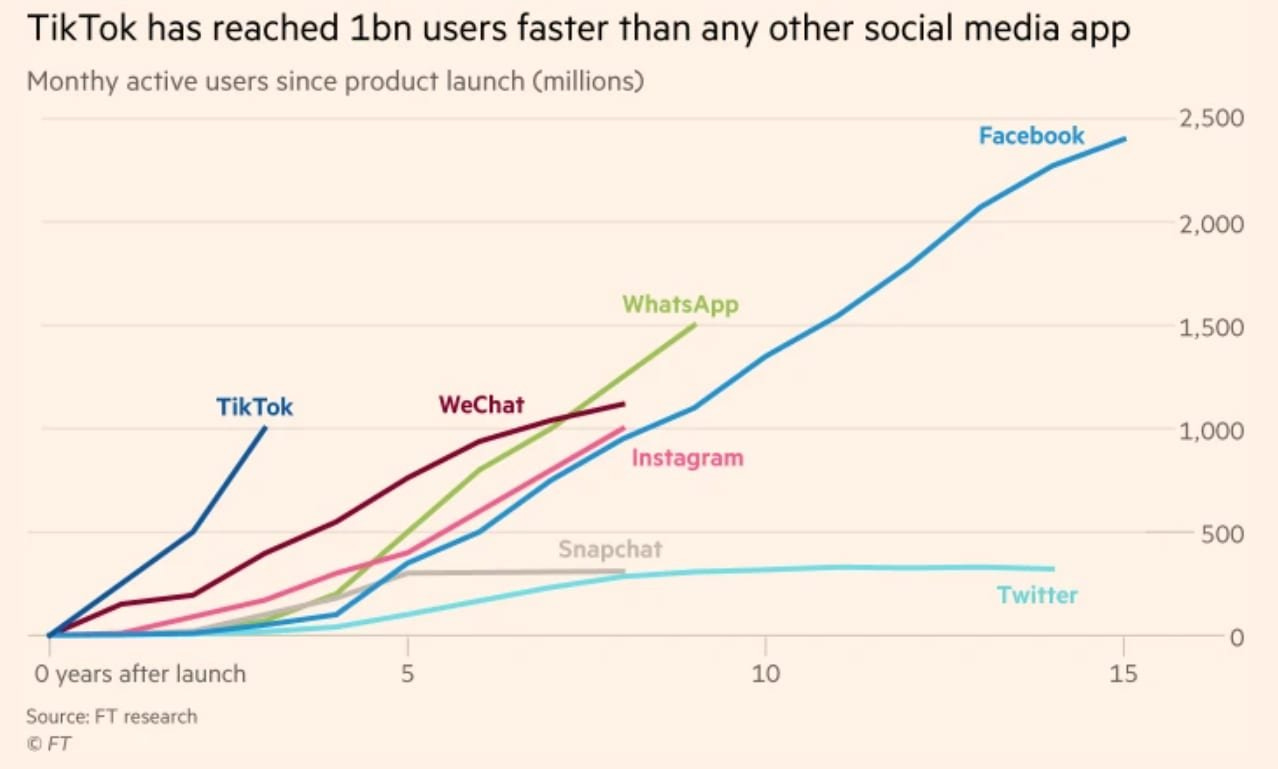 TikTok's ad blitz included spending over $300 million on Google Ads in 2019! In Q1 2019 13% of all ads seen on Facebook's android app were TikTok ads. This peaked in September 2018 when 22% of all ads seen by U.S. Apple device users on the Facebook ad network came from TikTok.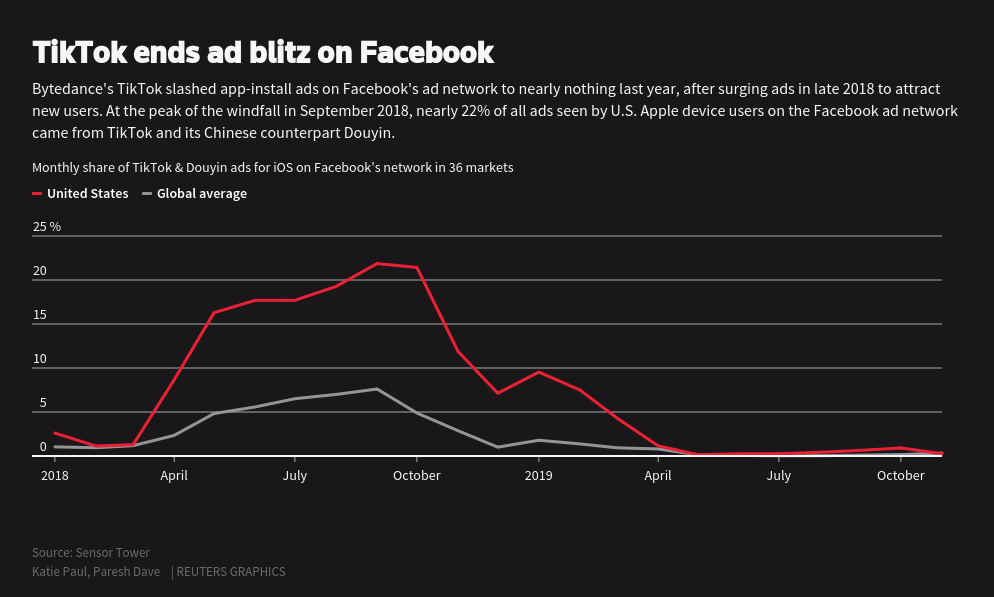 TikTok's amazing reach and monetisation
Not only are users and creators interested in TikTok, companies are starting to realise the potential of the platform as well and TikTok has shown to have the highest reach of any platform in the world!
In early 2020, Fast food giant Chipotle and YouTuber/TikToker David Dobrik collaborated on an ad campaign with the hashtag #ChipotleSponsorMe. If users created videos with the hashtag they could win free food from Chipotle for a year. When the campaign ended, videos with the hashtag had been seen 1.1 billion times. This kind of reach is unheard of and is an amazing return on investment for companies.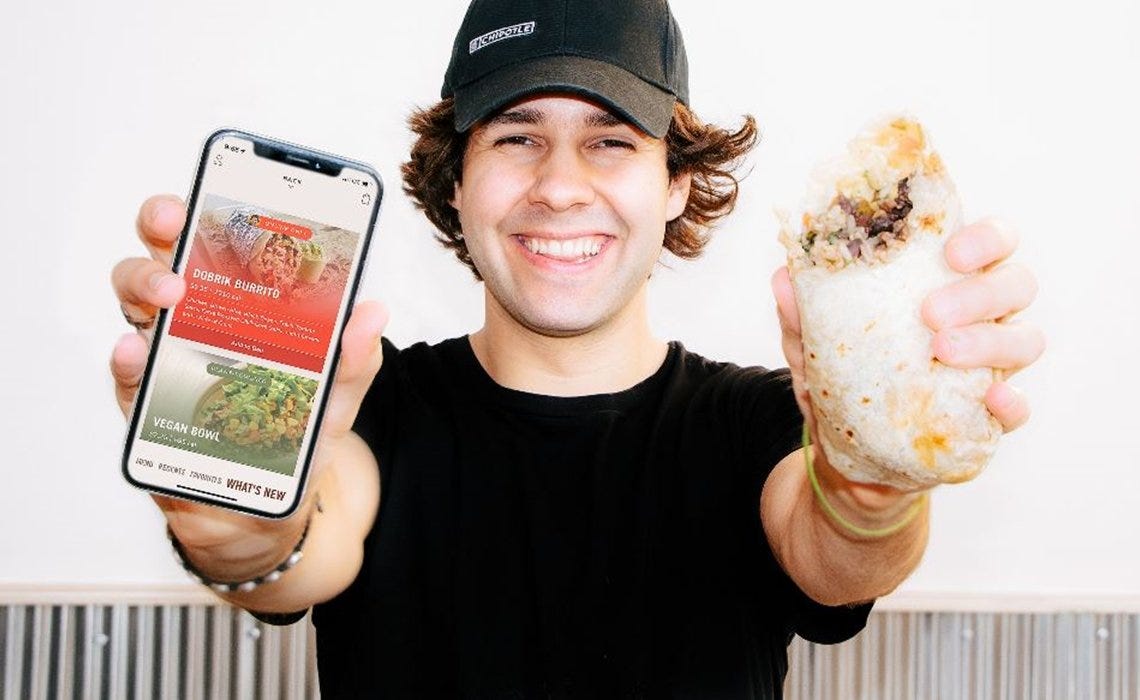 Unsurprisingly, companies are now rushing to TikTok to market their brand. TikTok stars can now make up to $90 000 for a single 15 second TikTok! While this might sound like a lot of money it is pocket change compared to the $500 000 creators can make on a YouTube deal or the $1 million they can make on Instagram. The money that can be made on TikTok will most likely rise sharply as companies find their footing on TikTok and learn how to use it in their favor.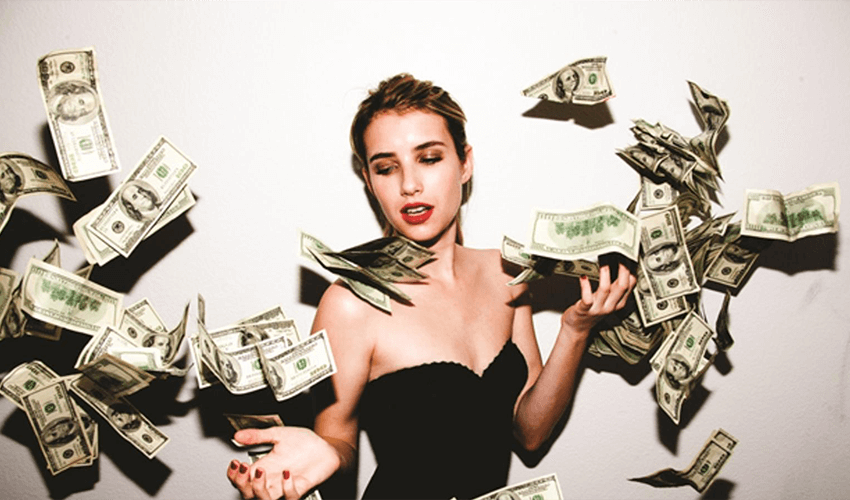 TikTok being a great marketing tool is something Bytedance aims to capitalise on as well. They have recently launched their "TikTok Creator Marketplace" where companies or brands are automatically matched with fitting creators. This is a big step up from how influencer marketing currently works. It is a laborious process of finding the right creator, confirming statistics such as how many clicks they usually get on campaigns (which is currently very opaque) and then confirming the deal entirely through e-mails and direct messages.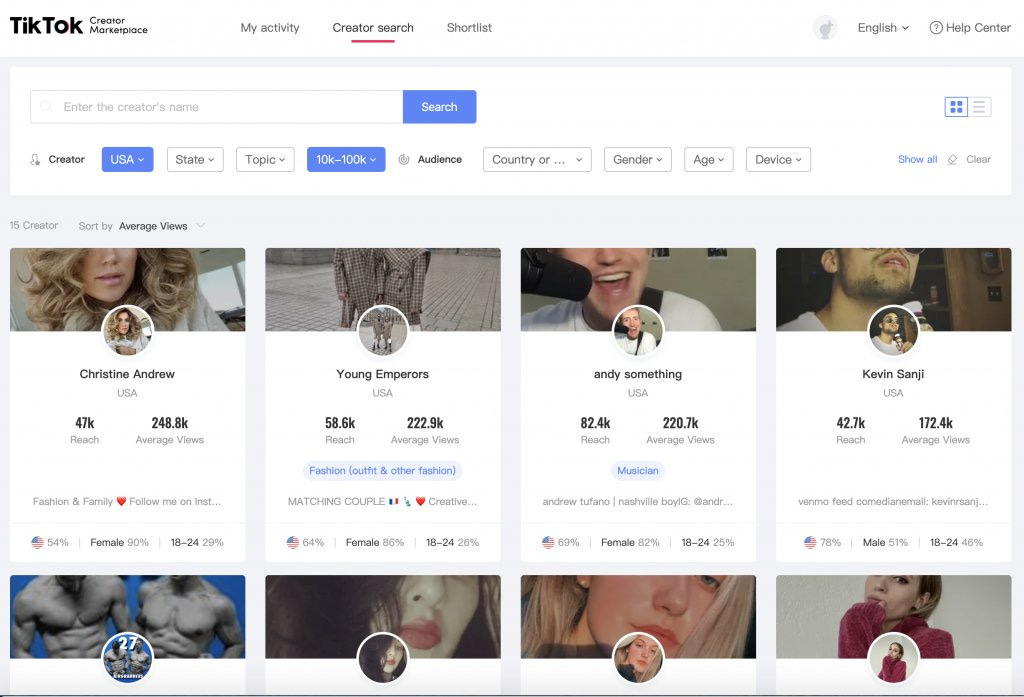 The launch of TikTok Creator Marketplace means an effectivization and increased transparency of the sponsor process for both creators and advertisers. TikTok being a middle hand also means that they will know when a brand deal is happening and thus can make the algorithm push that video so more users see it.
This creates a win-win-win scenario for advertisers, creators and TikTok. High return on investment increases the likeliness of repeat business with advertisers and the possibility of monetisation will keep creators on the platform after they have found initial success. For TikTok, owning that funnel is incredibly powerful.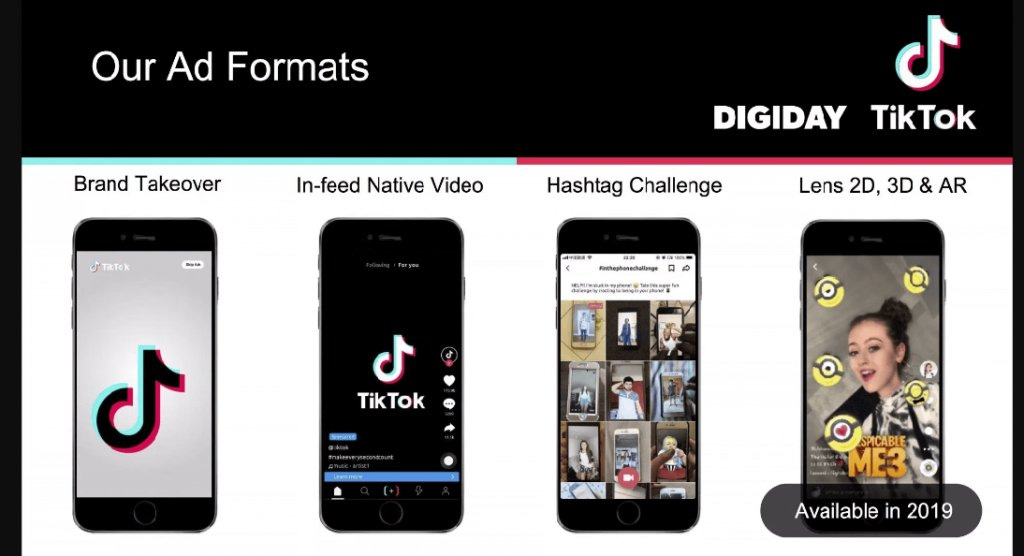 TikTok is not only using ads and brand deals for monetisation, but also exploring other ventures. One of them is "tipping" where users watching a creator they enjoy can choose to donate a small sum of money to the creator (often live so their donation is met with some form of interaction). This is a very popular feature in China, and while it does exist on certain platforms in the west, it is far from being mainstream.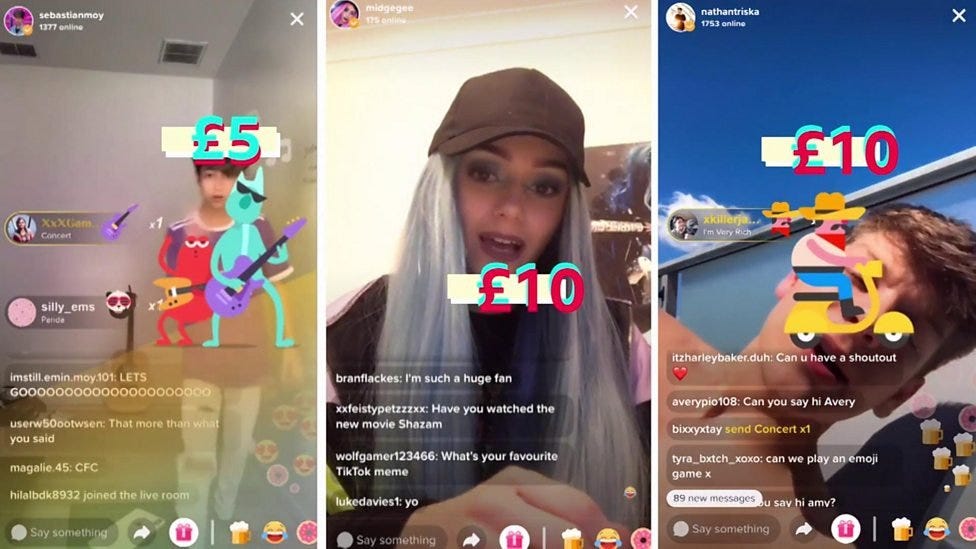 When this feature was rolled out in the U.S. during quarantine it was a big hit! TikTok is now pushing live streams on their platform to promote the tipping feature not only because it is a revenue source for TikTok, but there is also big money in it for the creators. A live stream by the biggest stars can generate mini donations upward of $18 000 in a couple of hours!
The future of TikTok will be interesting and I think that the app will be a driving force for implementation and popularisation of functions that are common in Chinese social media, but is not yet widely available in the west. One likely example of this is social e-commerce, where functionalities to interact with e-commerce stores are integrated on top of creators content allowing viewers to purchase items shown in the video they are watching, a functionality that already exists on the Chinese TikTok "Douyin" and is widely available on social media in China.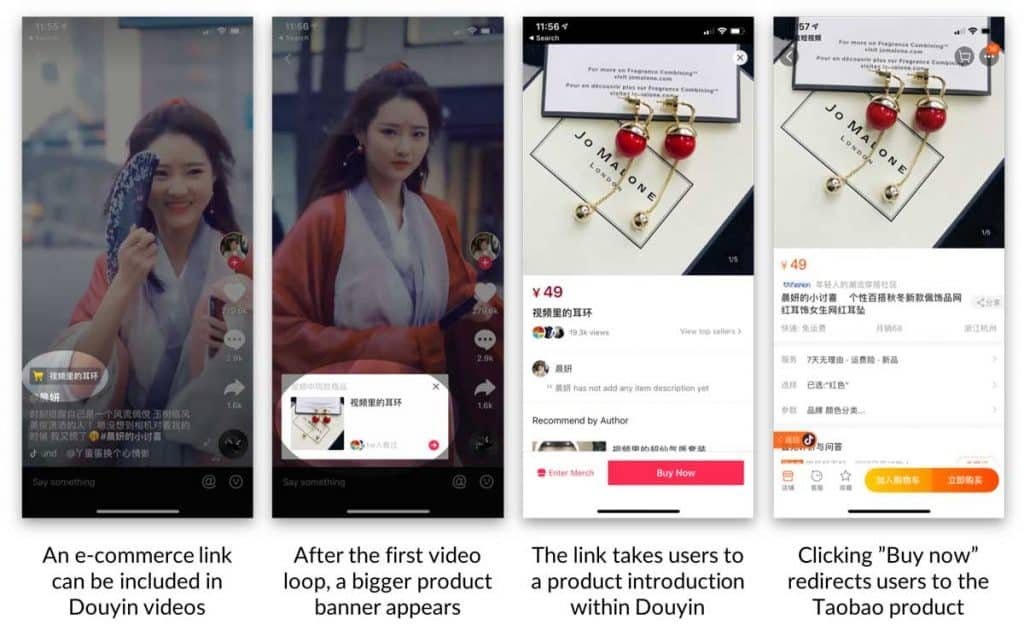 ---
Did you enjoy this newsletter? Please subscribe if you already haven't!
---
Original Tweet from 03 July 2020: